Hotel Pool of the Year Award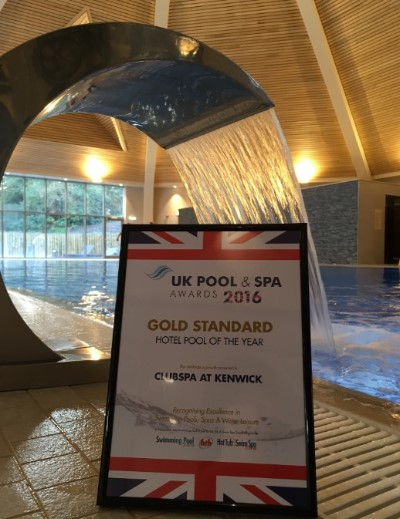 ClubSpa@Kenwick has been awarded by the
Gold Standard Hotel Pool of The Year
at the UK Pool & Spa Awards 2016
On-line votes accounted for 40% of the overall vote.
Voting by the Judging panel – made up of industry representatives and professionals from all over the world – accounted for 60% of the vote.
We are immensely proud of this accolade and hope you agree that the Pool is worthy of this prestigious award.
November 9, 2016 12:00 am