Update – Regarding the Latest Covid Restrictions  
We continue to find ourselves in very uncertain times and are committed to following all government guidance in the interest of public safety.
Following the announcement from the Government on 22nd February regarding the roadmap out of lockdown restrictions, we are delighted that from 12th April we are open for guests at Kenwick Park.
We are pleased to announce that our indoor pool is open from 12th April and operating under covid compliant safety restrictions. Some local area attractions are also open, check out on the website what restrictions they have in place at the current time.
Unfortunately, at the current time the Keepers Bar and Restaurant is closed.
If you wish to call with any query please do so on 01507 608806. Please understand that our phone lines may be busier than usual.
We would ask all our guests to ensure they are adhering to the regulations whilst on site and contact us should you have any questions.
Booking with confidence (COVID-19)
To give you that much needed peace of mind
At Coppergreen Leisure Resorts, we hope that you are all well and continuing to safeguard you and your loved ones during this difficult time.
As we look to continue to offer you, our valued guests, a safe and relaxing holiday environment following the many updated restrictions and to give you the chance to continue to experience the best of our resorts, we thought it important to update you with a summary of key measures that we have implemented at all four of our resorts.
---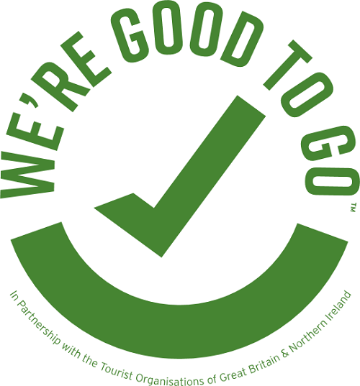 The following FAQs may help answer any immediate concerns you have prior to booking with us.
Q: Can I book with confidence?
A: Absolutely. If we have to close due to a further increase in COVID-19 you will be able to make an amendment to your booking or get a full refund.
Q: How do I know that my lodge holiday will be safe and clean?
A: Whilst our parks have been closed to guests, we have given each lodge and holiday home across our parks an extra deep clean ready for re-opening. A further deep clean will be carried out before you arrive.
We will be providing our Hygiene Safe Assurance (see details below) prior to access been given to your accommodation.
Prior to arrival:
Before you check-in, we will send you an email with all the details and, if you've booked with us directly, for some of our Parks, we will send an online registration form to help speed up the check-in process.
Q: What is your Hygiene Safe Assurance (HSA)?
A: Our teams have now been trained in an extended cleaning regime for all accommodation, which is carried out prior to each guest's arrival.
A 3 stage process has now been adopted:
Deep clean of the whole holiday home and hot tub (where applicable)
Anti-bacterial clean of the key touch points such as kitchen appliances, surfaces, door handles, light switches and TV remotes.
Steam clean on key surfaces, touch points and bathroom surfaces.
It is only after all 3 stages have been completed and checked, will the holiday home be given our HSA.
Q: What facilities will be available?
A: This will depend on Government guidance but there will be at least a take away service available and our on-site shops will also be open. At Kenwick Park our leisure centre and beauty spa (reduced menu) is currently open with our indoor pool, operating using a booking system. We are able to offer these facilities to reduced numbers to ensure social distancing is observed. Social distancing markings have been added to the facilities that are permitted to re-open.
Q: What will I need to bring with me?
A: Our Parks are self-catering with towels and bed linen provided. We do provide a Welcome Pack, subject to availability, with some basic provisions but you are encouraged to bring your own food and supplies as you require.
Q: What is the check in procedure?
A: Your check in time will be 6pm – this later check in time is to ensure our HSA has been completed.
The check in will take place in our reception where we have social distancing markers laid out. We ask that only one person from your party comes into reception for the check in, so that we can keep numbers to a minimum.
Q: What is the check out procedure?
A: Your check out time is 9:30am – this is slightly earlier than normal to allow us sufficient time to carry out our HSA for the next guest's arrival.
Hotel Bookings
If you have booked to stay in our hotel, then please follow the signs for Hotel Reception.
The check-in time for hotel stays is 4pm and check-out is 10am.